Forecast & Protect your PC from Online threats.
Make sure your PC is fully protected and optimized. Scan to get full visibility on your PC health. Repair and clean to Revamp your PC to its former glory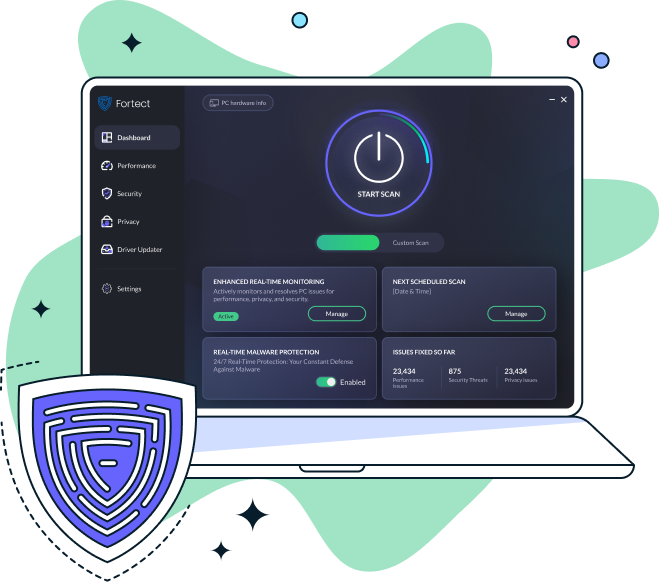 Maximize Online Safety and Performance.
Real Time Threat & Malware monitoring. Run a Scan on your PC today and see what is slowing you down. Clean up the clutter and Browse the Web Securely on Multiple devices.

Clean Up
Junk files and Registry issues to free up space. Scan and Remove Malware or existing Viruses slowing your computer down.
Repair & Replace
Damaged or Missing OS Files (Registry Keys, DLL Files, etc). Scan your PC and automatically replenish your Operating System.

Malware Protection
Monitor & Protect downloads, Installs and Executables from Malware & Viruses every time you download or install something.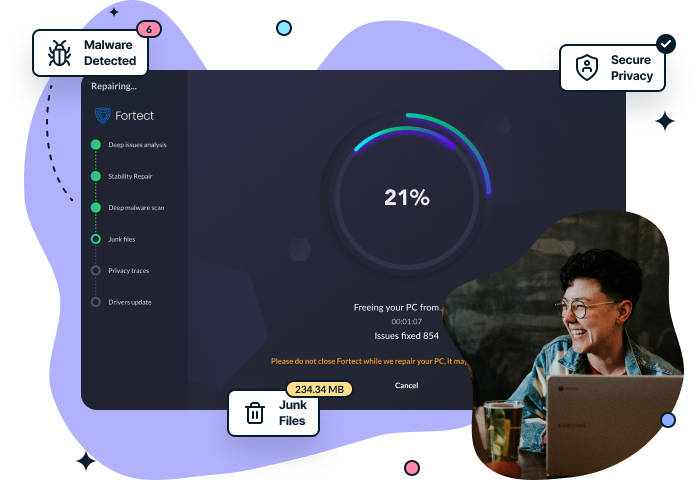 DIAGNOSTIC REPORT
How does the Fortect PC Analysis work?
Run a FREE Scan (roughly 5 minutes) on your Computers System to determine its status and capabilities. The preliminary Scan includes a Search for Privacy Vulnerabilities, Damaged or Missing OS files, Any traces or Malware or Unwanted Applications and Overall Stability issues.
All in One Automated Solution
Upon completion, you'll receive a comparison summary (Hardware, Security and Stability) with our Fortect userbase average. Repair and Optimize your PC for Free with our convenient Pick and Choose Option. Or Go Premium with Fortect's fully Automated Repair Technology.
Dedicated Windows Repair
Fortect is an Advanced OS repair technology that will compare your computers Operating System to a Healthy computers Operating System. Any deficiencies or irregularities can then be corrected via Automated Repair or Manual Pick and Choose option.
User Friendly Service
Take advantage of the Full Repair package, that will not only correct existing & previous damage, but will protect you moving forward with your day-to-day usage. Everything from Malware, Viruses, Privacy issues, DLL issues and Registry issues are covered with Fortect's premium service.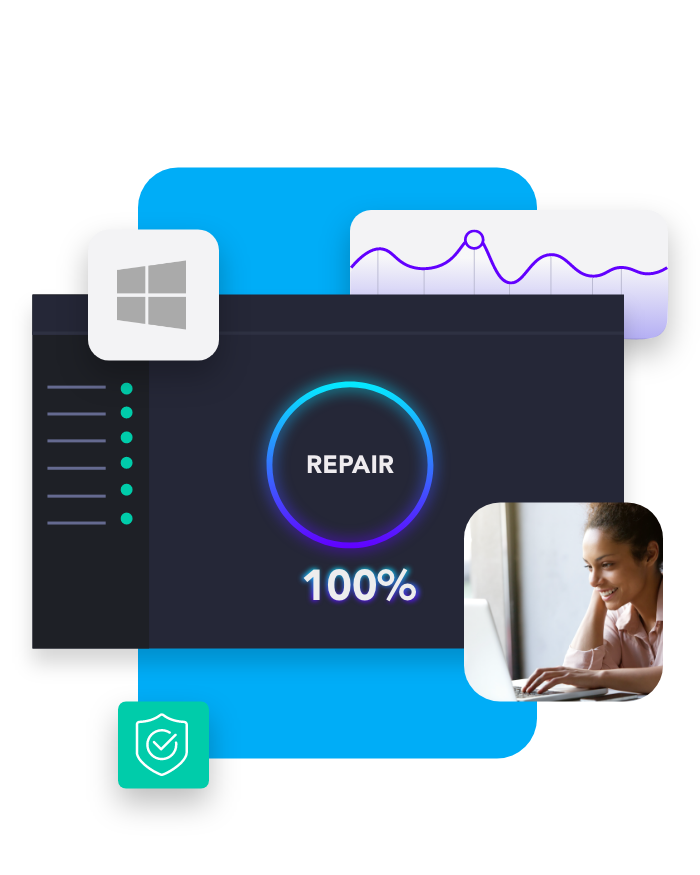 Malware Removal
Locate and remove Malware, Viruses and other threats plaguing your system files.

Optimize Windows Registry
Check for invalid or corrupt registry entries that get left over by various applications on your Windows Registry. Fortect offers a Free, no commitment Cleanup of your Registry.

Detect & Repair Stability Issues
Most computers begin to suffer stability issues with continued use, although to a different degree that may depend on different factors. Diagnose and Fix system freezes and PC issues with Fortect.

Junk Files Removal
Always healthy to clean up your folders, disk, and hard drive for an optimized PC. This feature is Free with your Fortect Download.

Browser Cleanup
Remove all web browser tracking cookies, clearing any trace of your browsing activity. This feature is Free with your Fortect Download.

Real-Time Software and Malware monitoring
Check downloads, installs and executables for viruses & threats during your day-to-day usage.
Autonomous Repair Technology
Scan and Repair you PC with Fortect's automated one stop solution.
Award winning and user-friendly software designed to streamline PC Repair. From full diagnostics to Repair in just minutes, Fortect FREE and Premium packages will help you bring your PC back to life in no time.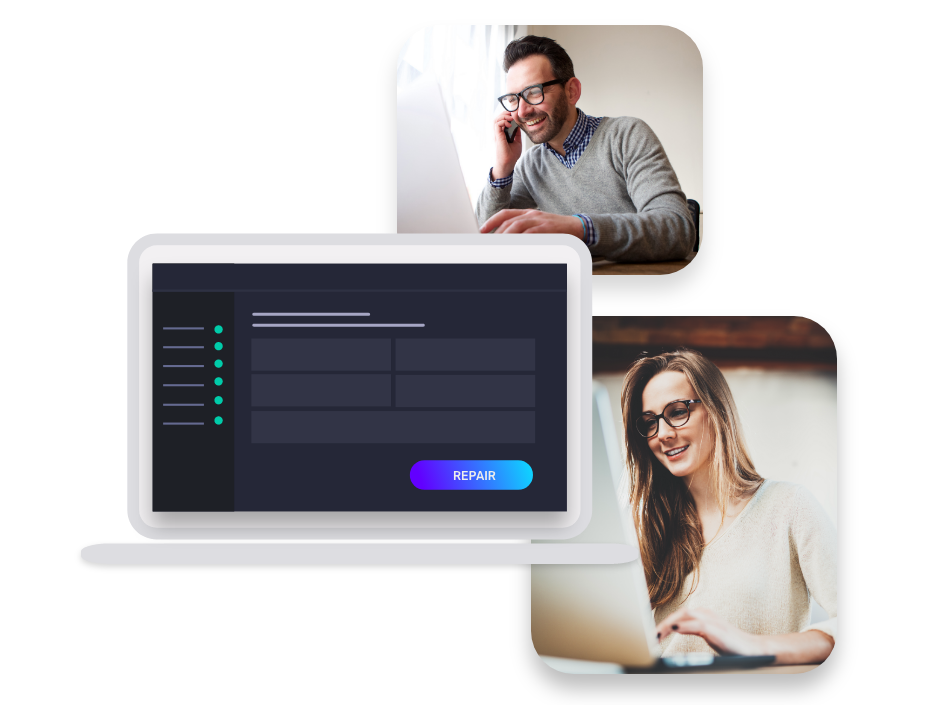 Really great customer service, the agent and technicians were quick, helpful, and responsive and resolved my issue quickly.
 
Fortect - Great software, great customer service. Got my issue sorted quickly and effectively. Thanks!
 
*All testimonials are from the Fortect support mailbox. These customers said we could use them
Boost your Life with Enhanced PC Performance Today
Repair Stability issues and Revamp your PC to its former glory. Download & Start a FREE Scan Now.
Download Now